The UK Government's R&D Roadmap sets out a clear vision for an innovative future in British business. Published by the Department for Business, Energy & Industrial Strategy (BEIS), the 60-page paper places a greater emphasis on ensuring a scientific and technology-focused UK economy. As the UK Government put it themselves:
"The Roadmap looks at our whole system of science, research and innovation to release its potential, to unlock and embrace talent, diversity, resilience and adaptability, and to tackle the biggest challenges of today and tomorrow."
The UK Government is intending to invest significantly more into research and development avenues, with this investment rising to a mammoth £22 billion by 2024/5. The UK R&D roadmap provides a clearer idea of how this money will be spent in an effort to inspire more prosperous innovations.
But does this spell good news for start-ups and scale-ups? Today, we'll be exploring exactly that, identifying how these government initiatives can help smaller businesses prosper by placing themselves at the forefront of industry growth.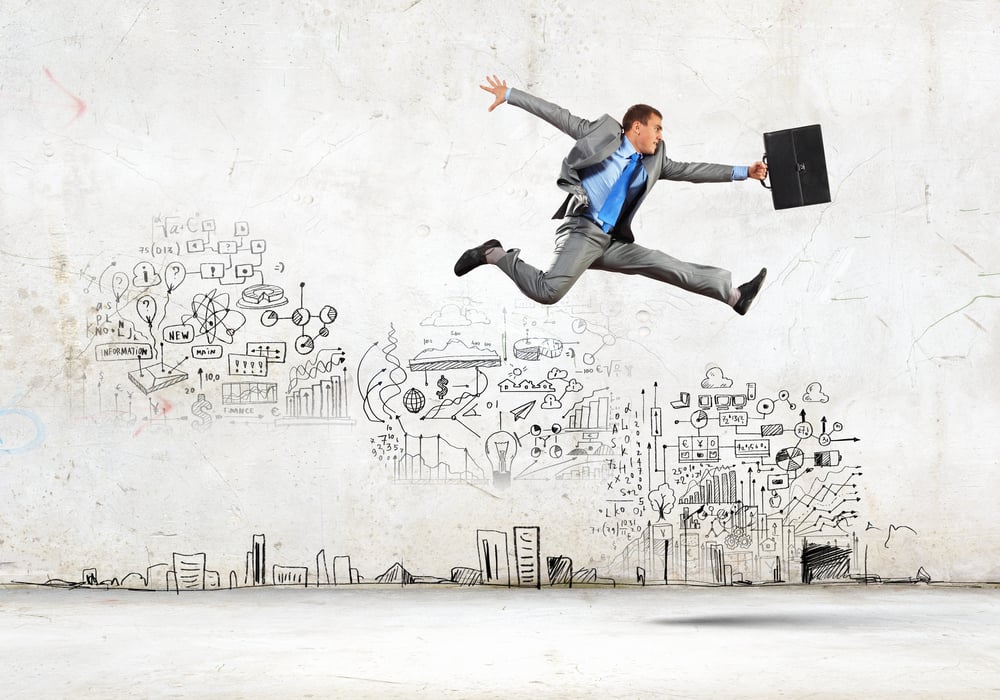 The Office for Talent
One of the main focuses of the R&D roadmap is the supply of talent - an integral element of innovation.
The roadmap offers up a range of ideas for attracting skilled workers both internationally and domestically, increasing workforce diversity to the inevitable benefit of UK innovation.
Among these ideas was the creation of The Office For Talent: a new department that aims to attract highly skilled overseas workers with a view to nurturing them domestically. While the details are yet to be fully ironed out, some analysts believe that The Office For Talent may work in tandem with The Home Office modifying and accelerating visas for skilled workers.
Of course, it's worth noting that these efforts to increase the supply of skilled talent to the UK have to compete against the more immediate problems caused by Brexit's complications surrounding freedom of movement. While The Office For Talent may help start-ups and scale-ups to source the talent they need, it's still questionable whether a visa-based system (or similar) will be able to compete with the appeal of an unrestrained EU job market.
Horizon Europe
Sticking with the topic of Europe, the R&D Roadmap also provides greater insight into the question of whether British start-ups and scale-ups will still have access to EU grant funding.
The roadmap states that the UK Government will continue to "fully associate" with Horizon Europe, the successor of 2020's successful Horizon scheme. This means that UK-based researchers and developers still have access to €95.5 billion worth of funding opportunities right through until the scheme's expiry in 2027.
While the EU is still formalising the UK's association with the scheme, UK applicants can still apply straight away. This means that UK start-ups and scale-ups may be entitled to funding for:
excellent research in any field

researcher mobility

research infrastructure

global challenges and industrial competitiveness in:

health

culture, creativity and inclusive society

civil security for society

digital, industry and space

climate, energy and mobility

food, bioeconomy, natural resources, agriculture and environment

innovation

the development of the European research and innovation systems
R&D Place Strategy
The R&D Place Strategy - informed by the R&D Place Advisory Group - spells more interesting news for start-ups and scale-ups in the UK. This strategy intends to cultivate regional increases in productivity through investing in areas that are typically less R&D-focused.
The logic is relatively simple: by building on local "untapped potential" in public, private and voluntary sectors, the entire UK will benefit from an R&D intensive economy. Working in tandem with the UK Government's initiative to 'level up', these opportunities would be supported by the R&D Place Advisory Group:
"proposing, challenging & testing potential policy options to make the most of R&D potential to support local economic impact in areas across the UK, including how best to increase the place focus in public R&D investment, factor place into decision-making across the R&D system, and foster greater local and national co-creation and collaboration to make better decisions on R&D"
Public investment
The R&D Roadmap also makes it perfectly clear that the UK Government intends to continue its public investment in R&D and innovation, setting the scene of a prosperous R&D tax relief system for many years to come.
Of course, the benefits of this continued public investment really speak for themselves: reward industry evolution while minimising the risk to businesses. This intention to continue investing in research and development opportunities should continue to act as a powerful incentive to scale-ups and start-ups considering their best route for growth.
The response
The response to the UK Government's R&D Roadmap was largely positive, with many businesses across a broad range of industries welcoming the opportunity to contribute.
When surveying the response, the UK Government recognised a number of recurring themes in responses. These included:
The importance of long-term and sustainable funding

Greater support for collaboration and knowledge exchange across the R&D landscape

A strategic, long-term approach to set a clear direction for the UK

An improved research and innovation culture, proactively supporting and developing diversity at all levels across the sector

Continued support for education, training, and skills, with the ability to acquire new skills across all regions of the UK
Back in November 2020, the UK Spending Review mapped out the UK Government's intentions to cement the UK as a global leader in innovation, and to invest £14.6 billion in R&D this year and next. Should they meet their investment targets and continue to stick to the routes penned in the R&D roadmap, start-ups and scale-ups should still benefit from a plethora of opportunities for innovation and evolution.
The story so far…
Progress has been made on the R&D Roadmap since it was first announced last year, but there's still plenty to be done. The UK Government has committed to increasing UK investment in science, innovation, and technology to 2.4% of GDP by 2027, making the roadmap an integral part of the Government's long-term goals.
Of course, with the outbreak of the Covid-19 pandemic, the implementation of this roadmap hasn't come without its challenges. But these events have only emphasised the vital importance of science and innovation - not just in business, but in wider society, too.
If you're a start-up or scale-up considering investing in research and development, the UK Government's R&D Roadmap means now is as good a time as any. For a helping hand getting started, get in touch with Lumo to learn how we can help today.